One-stop Overall Upgrade
Vehicle Overall Upgrade, With Powerful Function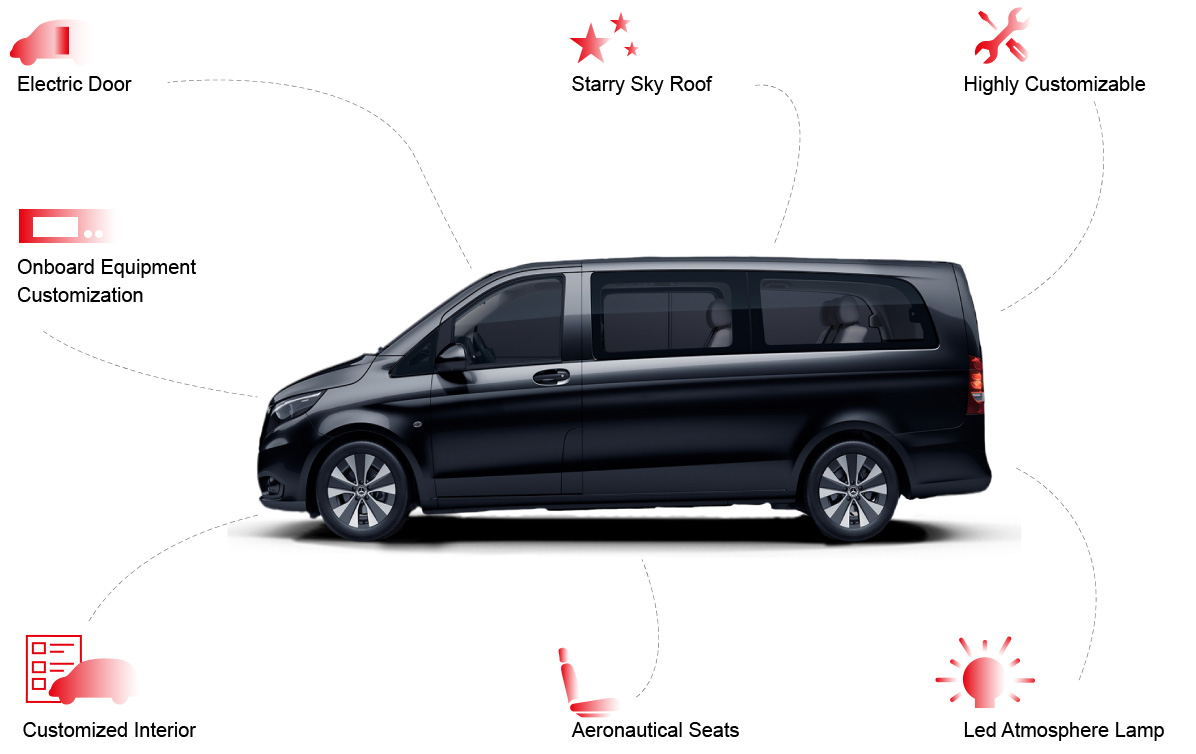 If You Want To Make Your Car More Attractive, We Will Give You The Most Professional Advice!
CONTACT US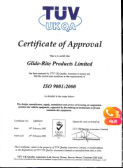 vs
After Transforming
Oversized freestanding space with comfortable luxury seating equipped with all massages.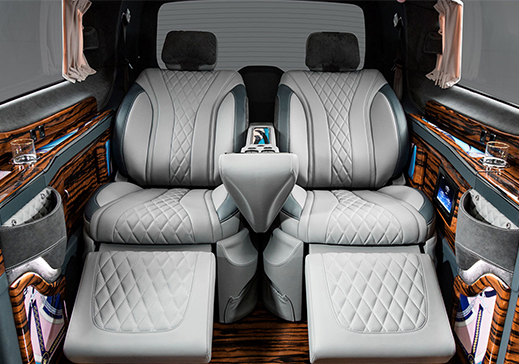 The second row of seats can be switched between the bar and independent seats with one key, fully releasing the rear cabin space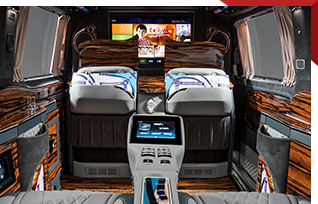 1.OPTIMIZED VEHICLE-MOUNTED FACILITIES.
2.APPLE IPAD BUSINESS & ENTERTAINMENT SYSTEM.
3.CONCEALED LUXURIOUS LIVING FACILITIES.
4.INTELLIGENT INTERACTIVE CONTROL SYSTEM.
5.PRIVATE VEIDO AND AUDIO SPACE.
6.SPACE OPTIMIZATION INDIVIDUAL SEATS
Vehicle Modification Process
01

Initial Modification Requirements Confirm

02

Provide Design Proposals

03

Confirmation Of Design

04

Implement Vehicle Modification And Provide Progress Feedback

05

Vehicle Inspection And Delivery